Category Archives:
On the Wheels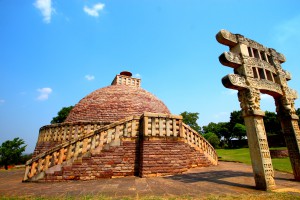 Durga Puja- 2015 is round the corner. It's time for celebration, reunion, meeting old friends, enjoying cuisines of different big and small food joints, going to Pandals across the city. Also it's time to explore new places, interacting with new people, experiencing different customs and traditions. And this urge to explore a new place was haunting me  for last few days which came to an end on my way to Gorakhpur along with my colleague Vishal Saxena on 16th Oct'15. I expressed my interest for a self-driven tour to Madhya Pradesh and Vishal assured me of the condition of the roads. I immediately informed my friend as well as ex colleague Avijit who lives in Indore about our coming to Bhopal on 20th Oct and asked them to join. Completed research on which places to visit, where to stay, distance between places, travel time, road map etc and finalized six places for this tour – Bhopal, Sanchi, Bhimbetka, Indore, Mandu and Ujjain. 
20th Oct 2015: With our Terrano packed with luggage and an excited team comprising Jayasmita, Priyam and my Mother-in-Law, we started our journey at 5.45 am. In such journey, planning becomes important since you are all alone and for the first time I missed out an important thing – the RC copy of my car. Thinking not to take risk and travel with this minor tension all along, I returned home after travelling an hour and restarted our journey at around 7.30 am.The rest of the journey was without any further trouble and credit primarily goes to excellent roads. We crossed Kanpur, Jhansi, Lalitpur, Bina as per schedule and then suddenly got stuck in a traffic jam near Vidisha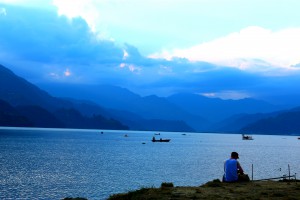 It's 18TH October 2014 and finally we are inside Innova UP-32-EN-4755, heading towards Gorakhpur where after a night-halt will start our journey to Kathmandu tomorrow morning. I remember having a Nepali milkman back in 80s in Lumding. Every year he used to go to his hometown for a month and when back, used to tell me the stories of his village, the mountains, greenery etc and with open mouth I used to listen. These stories used to take me to a land where nature has everything to offer to mankind. For last so many years, I was planning to visit Nepal however was not becoming possible due to various other engagements but this time, I am happy that nothing could stop me at last.