Once Lord Barah (an incarnation of Lord Vishnu) was resting at Barah Parvat (near Chikmagalur). Suddenly, from his two front teeth, water started dropping that formed two streams. The stream originated from the left tooth was called as Tunga and the other one was known as Bhadra.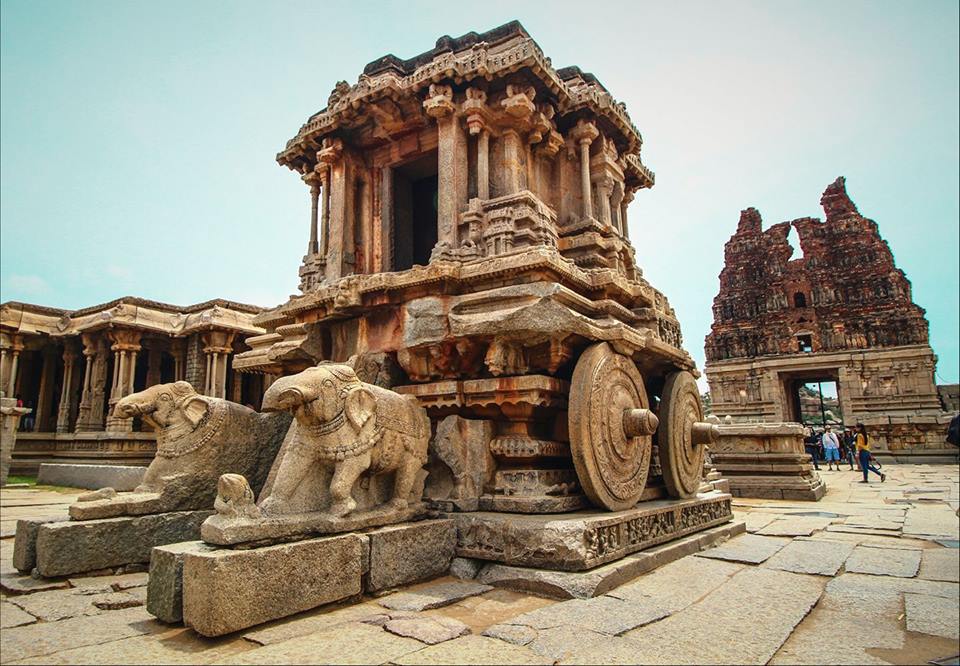 These two sister rivers Tunga and Bhadra join together at Kundly and flow as the Tungabhadra River which saw rise and fall of so many dynasties – Hoysola, Kakatiya, Madurai, Pandyan and later Sangama, Saluva, Tuluva, Aravidu from Vijayanagar Dynasty during whose period this land witnessed highest grade of architecture and glory around the globe.  
However this land has its beginning since the mythological era of the Ramayana; it is believed that Kishkinda- the land of Bali and Sugreeb was around this place and Anjani hill on the other side of Tunga river is the birthplace of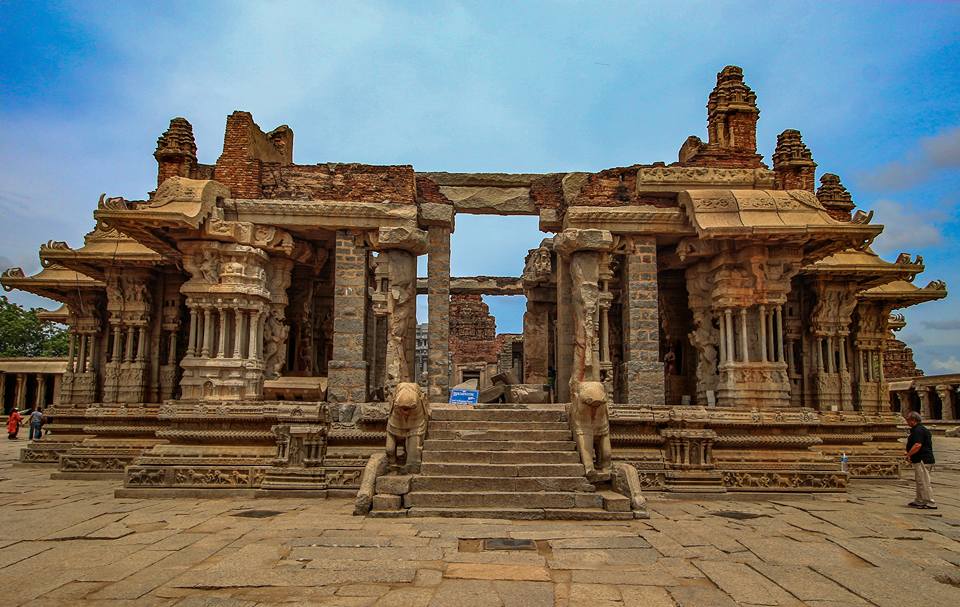 Hanuman. The happenings of Kishkinda Chapter known as "Kand" in the Ramayana took place here only when Lord Rama met Hanuman who escorted him to Sugreeb to seek help in getting Seeta back from Ravana. It was once known as Pampaksetra, named after the daughter of Brahma who fell in love with Lord Shiva and got married here. Also Pampa is the old name of Tungabhadra river. 
While I have my own reservations in believing such mythological stories considering the spread across so many places (Ayodha, Chitrakoot, Kishkinda, Srilanka etc) and covering these distances without any suitable conveyance barring the so called "Pooshpak Rath" 
😊, what I must acknowledge is how seamlessly these confluence of Mythology and History takes place in this land and the stories are chanted across generations thereby building a strong foundation of culture, heritage, education and faith.
for more images, visit https://www.facebook.com/anirbandeb/media_set?set=a.1492332270806119&type=3
We are sorry that this post was not useful for you!
Let us improve this post!
Tell us how we can improve this post?