"Once you know your limit, you can go beyond"… Somewhere in this recent trip of ours, this quote by Albert Einstein exactly fell in place with our situation.
It's around 8 am on 8th Oct when we two are about to start our journey to Kedartal from Gangotri and all chaos started then.  Our trek leader comes with a sorry face and reveals that porters are less in number and not ready to go to Kedartal due to extreme cold and risks involved in the trail, especially in the rockfall zone and Spider walls and shook hands with another six porters who are going to Gomukh and Vasuki Taal with another team. Their demand is, we change our plan and join them in this new route. Surprised though we were, at this point, we have no other option and that too with already a tired body due to heavy dehydration and fever on last two days since we landed at Gangotri on 6th Oct.
Just to give a background, this year, it was completely an unplanned trek since just two months before, we were not having any plan and that too when most of our trek mates expressed their unwillingness to go for various reasons.  With this situation, I booked a trip to Gomukh and Tapovan with TTH and when told Anirban Chakladar, he got interested and we then mutually changed the plan and booked Kedartal through Bikat Adventures – the same agency with whom we had a super experience last year during Bali Pass Trek. Just two days before we started for Delhi, we came to know that a few other trekkers from Gujrat who booked this trek cancelled their plan and eventually only two of us would be going.  Our journey was not smooth with first blockage of three hours train delay just 30 km before Dehradun, Taxi strike next day, dehydration, loose motion and on top of that, Anirban Chakladar was suffering from allergy, fever, cough and cold. And still, like always, we accepted our limit with a dream to see beyond and continued 🙂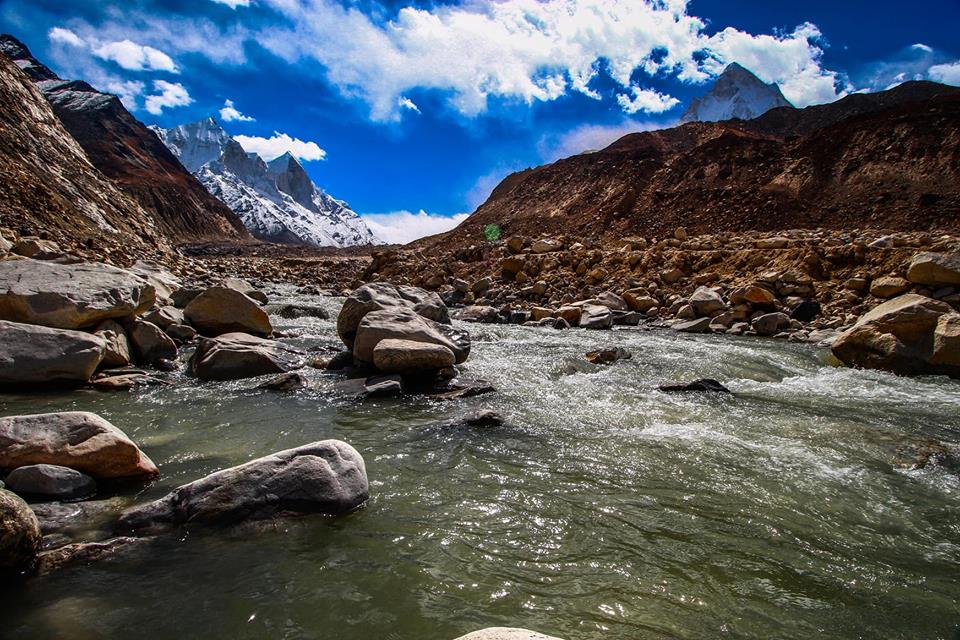 Now coming back to our present situation, we finally agreed and started the trek with another nine members of the other team towards Gomukh & Tapovan. Gomukh, As we all know is a Cow head shaped glacier from where river Ganges originates. It is around 19 km from Gangotri, the place where the mythical king Bhagirath worshiped Lord Shiva to bring Ganges to earth. From Gomukh, Tapovan is another 5 km journey through some ridges, glaciers with trail going around the Shivling Peak. Shivling peak is the source of river Akash Ganga which renamed as Bhagirathi river after crossing Gomukh and then after meeting Alkanada river at Dev Prayag rechristened itself as river Ganges.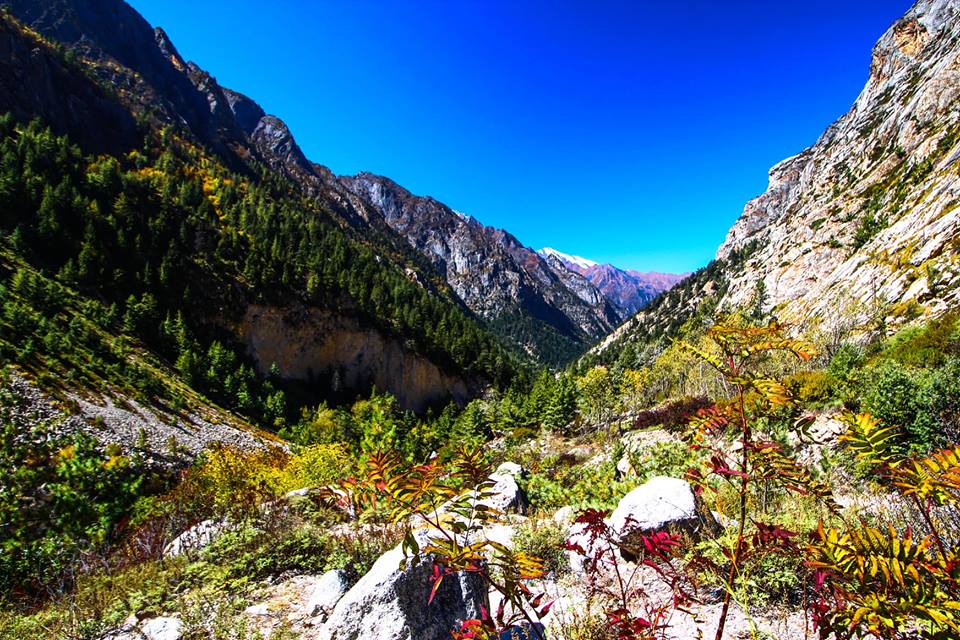 Journey from Gangotri to Cheerwasa took around 4 hours where we all waited for the porters to reach so as to trek the rest of the path to Bhojwasa which is around 5 km from Cheerwasa. Unfortunately only eight porters found it difficult to carry luggage of eleven trekkers, tents, rations etc and slowed  down. We all were losing our patience as it was around 4 pm and would take minimum 2.5 hours to reach Bhojwasa without knowing another surprise was waiting for us.  At around 4.15 pm all porters reached and told they can't go any more and demanded tent to be pitched in Cheerwasa. That was a complete shock to us as we two had limited time and unless we reach Bhojwasa on the same day, we won't be able to go to Gomukh and Tapovan on 9th and return to Bhojwasa on 10th and to Gangotri on 11th to catch our taxi to Dehradun on 12th. And a single day waste will cost us with a trek of over 22-25 km on a single day, and that too, if nature permits with a decent weather.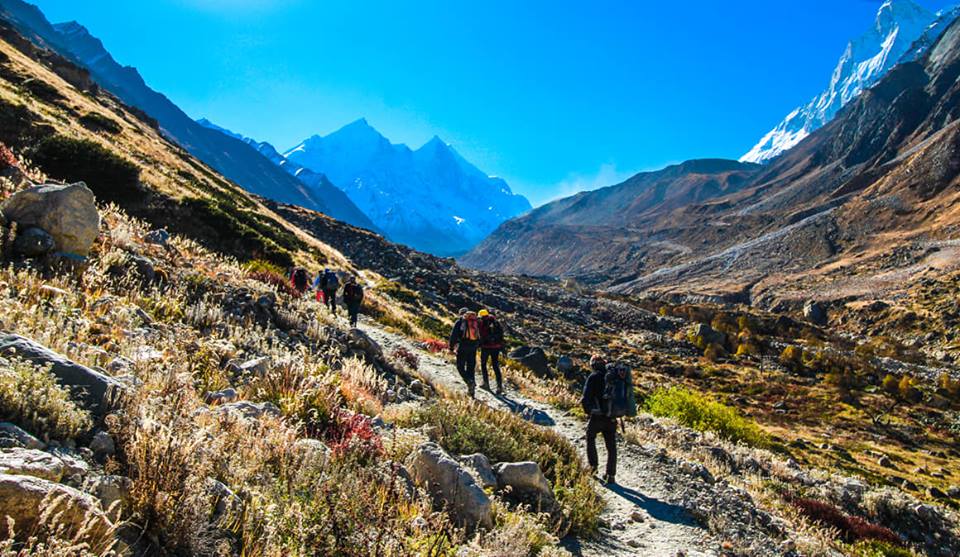 So, we decided to proceed only with a porter, guide and without any sleeping bag, tent, food etc. Plan was to stay in a temple in Bhojwasa, and in Muni Baba Ashram in Tapovan. We reached Bhojwasa at around 6.30 pm and suffered a major blow of cold below 2 degree and a heavy wind. Without finding any place in the temple, we reached the rest house of GMVN and somehow managed a place and food. We were shivering in cold, and in absence of proper insulated tent and sleeping bag, it was extremely difficult to stop the wind and cold just with a blanket. Our situation was so horrible that we were unknowingly talking at night and decided to return from there very next day. Many a times, I faced similar situation but never was so demotivated that I decide to go back. But this time, somehow we lost the battle before it started in full swing. And here, we were missing the presence of a team. A team in such situation plays a vital role to keep the moral high, bring energy to all and divert attention from temporary incapability to optimism, and does not allow temporary physical tiredness to overpower mind. Last year we did a much more difficult trek to Bali pass for over 9 days and just due to the presence of a team, an able guide and leader, it was all fun and never we even thought of stopping. But this time, situation was opposite with only two of us, a porter with zero experience in this route and a local guide.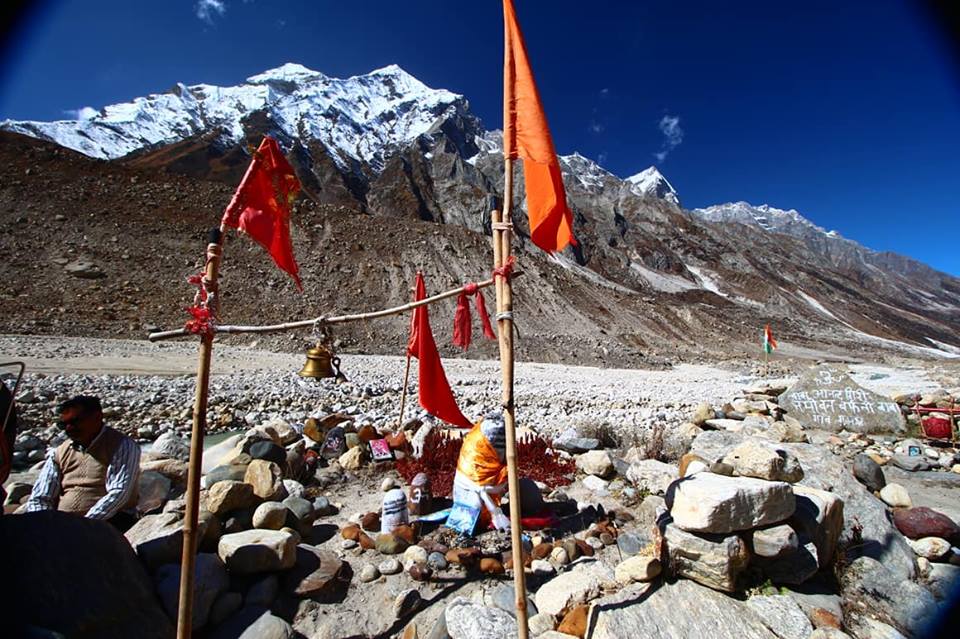 Next day, with energy refilled with some sleep at night, we had a quick breakfast and continued our journey towards Gomukh followed by Tapovan. And here also, one more surprise waited for us. Gomukh is around 4 km from Bhojwasa and took around 2 hrs time. And the first glimpses of Gomukh shook us with a mix of astounding beauty around it with Bhagirath Peak-1,2,3 at one side, Shivling Peak on the other, Bhagirathi river flowing with its aura in between and the destruction due to recent avalanche and flood in July/August 2018. Entire area was with loose rocks, rockfall in some places, absence of the cow shaped glacier that was destroyed, scree, glacier with open crevasses and finally a sky with cloud forming over the Bhagirath peaks and that was just enough to call an end to our further trek.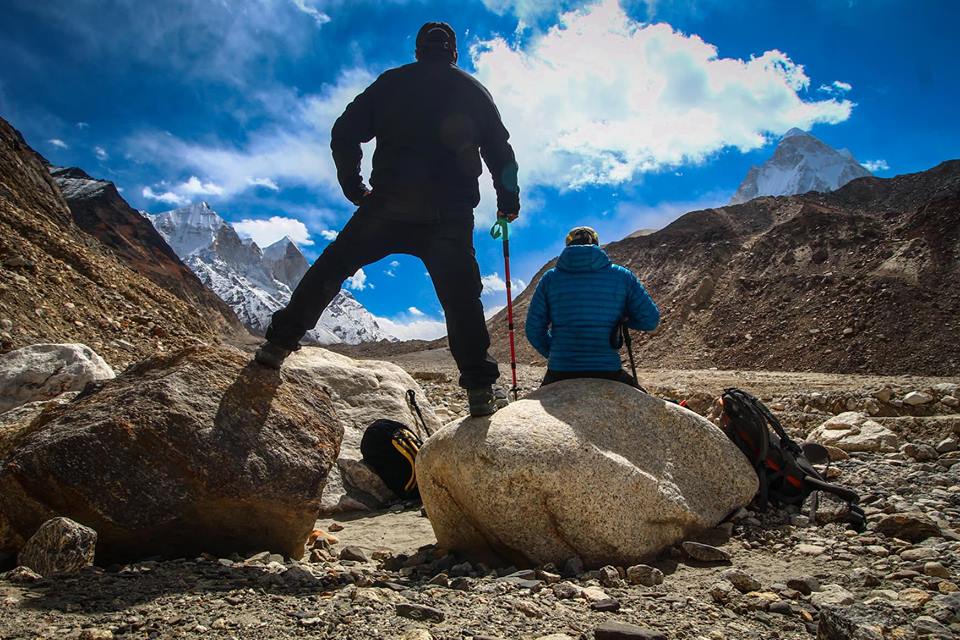 It was the moment when we accepted our final limit since we found every possibility of snowfall which would have stopped us, may be for a day or two, at Tapovan as the weather forecast also highlighted this and thus affecting our return plan. Also didn't risk with just an porter and guide with no equipment/ropes etc. Next day we in fact came to know that there was heavy snowfall in Tapovan. So, we just cherished the beauty of Gomukh for an hour and returned to Bhojwasa to meet the members of the other group who by that time reached Bhojwasa from Cheerwasa, spent the evening together and planned to return to Gangotri next day.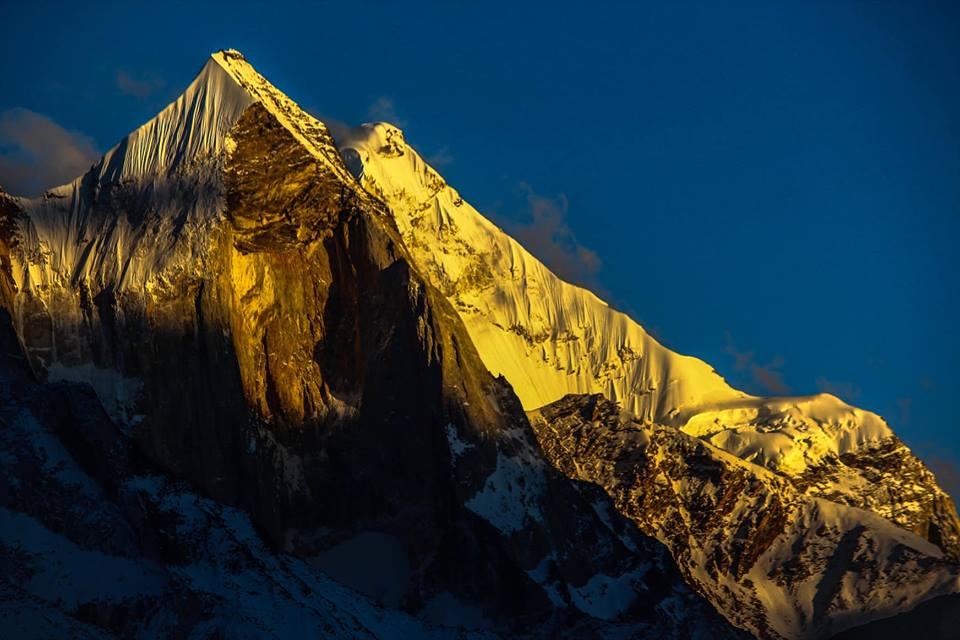 Bhojwasa (name originated from Bhojpatra) is a nice campsite adorned with a small temple, GMVN rest house, Bhagirathi river with Bhagirath peaks canvassing the backdrop. The evening was splendid with last rays of the sun illuminating the Bhagirath peaks. Gradually darkness engulfed the surrounding and we both entered the tent and continued listening to the Tandav Stotram till the time we were called for dinner. This is another thing I always like in treks – spending time in the dining tent gossiping with others, sharing experiences and knowing each other. The friendship, the togetherness developed in the mountains become so deep that one can cherish for rest of his life. And its more may be due to the common difficulty being shared by all together.  
Today, 10th Oct, we are going back to Gangotri and here also, last minute element of surprise awaited us. One of the members from the other team started suffering from AMS with oxygen percentage came down as low as 47% and whole night was under observation with time to time oxygen feeding. Today he was unable to walk all the way down to Gangotri and our guide Thapa has to stay back to find some mule to bring him back. And thus once again, we two started for Gangotri with the porter only when other members ventured to give a try to Tapovan. Later we came to know that all came back from Gomukh and only Dhristi made it to Tapovan next day with a local guide and also came down on the same day !!
10th Oct evening and 11th Oct full day were spent at Gangotri enjoying evening chants at the Gangotri temple, nature walk around the river,  spending time with the the sage at Pandu Gumfa, enjoying delicacies at Krishna Restaurant and moving around the streets of Gangotri.
Around 8 am on 12th Morning, got a call from Driver and started walking towards the taxi stand. Our journey comes to and end here with memories of Gangotri, Gomukh and people to stay forever.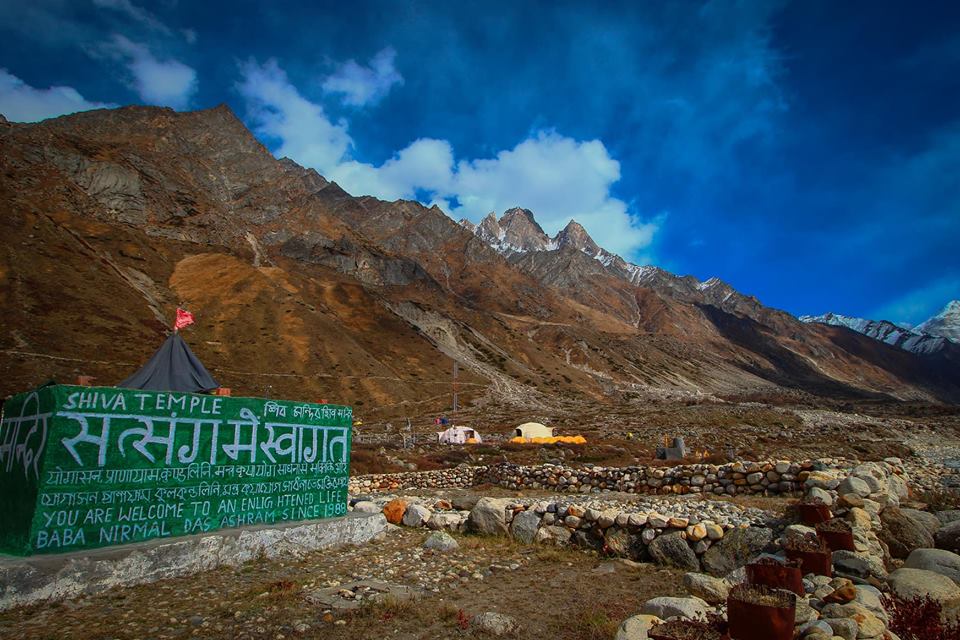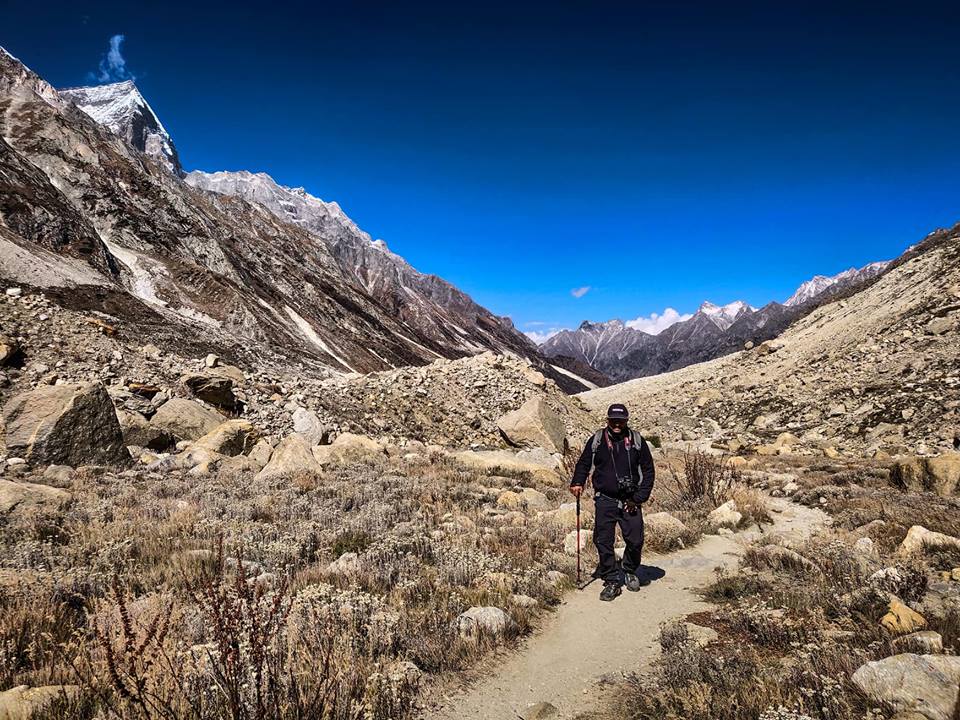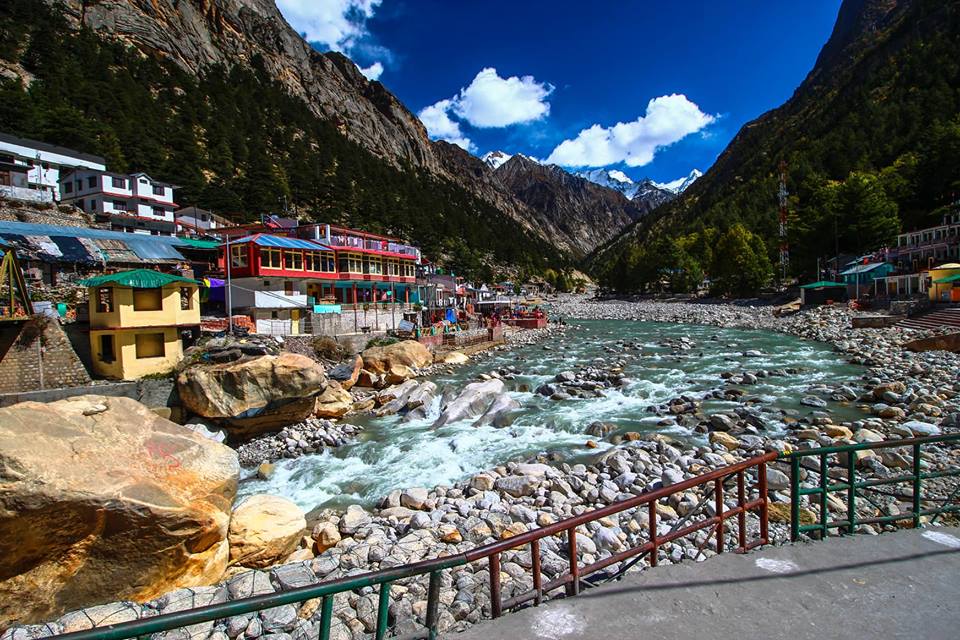 For more pictures, visit  https://www.facebook.com/anirbandeb/media_set?set=a.1984553898250618&type=3 
We are sorry that this post was not useful for you!
Let us improve this post!
Tell us how we can improve this post?